Types of eSports Bets at 4raBet
Betting on electronic sports is slowly but steadily making its way to the most attractive opportunity for both new and seasoned bettors. When we are talking about 4raBet eSports, they offer a wide array of various bets, both line and live. Here are the most common options:
Winner bet: when you bet on which player or team will win the match
Map handicap bet: this means adding or taking off advantage to one team while betting. This option is handy in a series when a team is hoped to gain a shutout victory
Bets on total maps: this usually means predicting the overall number of maps played.
Once you select what kind of bet you are going to place, you need to decide whether this bet will be the single one, or you are ready to go further. You may place a single bet, a combo, or a system bet.
Below is the list of eSports to wager on at 4raBet eSports India: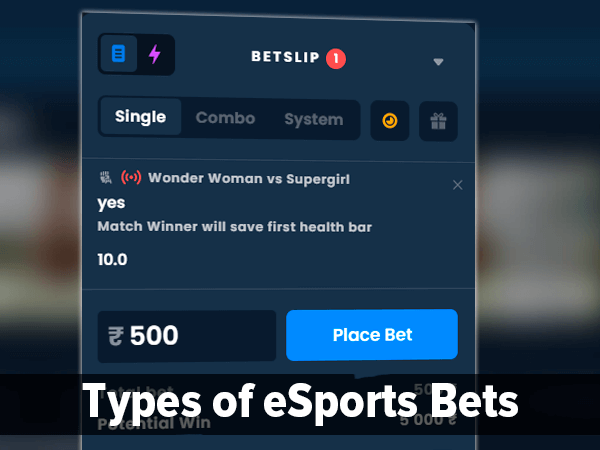 Dota 2
Launched in 2013, Dota 2 has become one of the most successful games of all time. With thousands of gamers all over the world, this title is incredibly popular in the betting world. The overall number of monthly active players of Dota 2 can reach 7.6 million.
Bets of Dota 2 can be placed on numerous platforms online, and 4raBet isn't an exception. 4raBet eSports allows you to wager on the most exciting tournaments and competitions. Various types of bets, including live ones, are also available.At 4raBet online, you'll find the most competitive betting markets on the most significant gaming events with the best odds.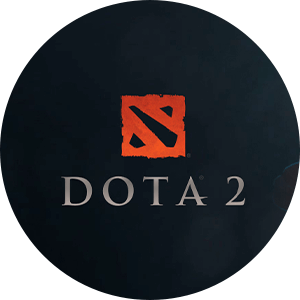 CS:GO
Counter-Strike: Global Offensive is another great opportunity not only to spend free time but also to win some cash. CS GO betting has taken the cybersport industry by storm in recent years with millions of gaming enthusiasts regularly watching the eSport events online.With lucrative welcome bonuses for newbies and a broad array of betting opportunities, 4raBet can be the perfect place for CS GO bets. At that moment, you'll find around 85 CS GO events with good odds on the platform, meaning that even the most demanding bettors will find something interesting for them.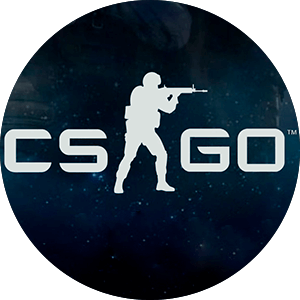 eSoccer
Betting on eSoccer is another great opportunity for Indian residents to have fun and try their luck without leaving the comfort of their homes. This type of electronic sport follows the same rules as real-life football and provides the punters with the same opportunities to bet.
At this moment, you'll find numerous relevant eSoccers events on the 4raBet platform. The site features matches from several tournaments, including:
Europa League
Premier League
and League Pro.
You can bet not only on the winner of the particular match but also, for example, on the next goal.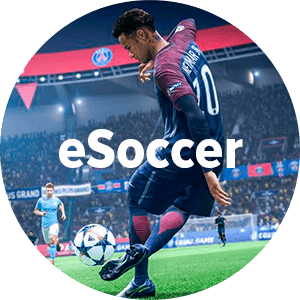 eFighting
Fighting is definitely one of the most thrilling sports in real life, but when we are talking about the virtual version of this sport, it is worth your attention too. At 4raBet, you have a chance to place your wager on the most exciting virtual matches on the international market.
Betting on eFighting also comes with a variety of bets: it is possible to bet not only on the winner of the fight but also on the first health bar winner, first damage, and whether there is a super move or not.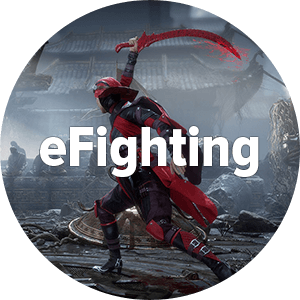 eTennis
If you are a tennis lover and want to bet on this activity in the e-Sports format, 4rabet is a marvelous place for you as well. On the site, you'll discover a variety of markets and bet types.
You can choose between the tournaments that take place in Australia, England, and France. The most common type of wager is on the winner online when you are required to predict who wins the match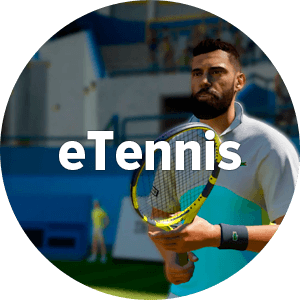 Rocket League
Released in 2015, Rocket League quickly won millions of hearts. It is a soccer game, where you can play with rocket-powered vehicles. Nowadays, RL is also an incredibly appealing virtual sport with contests with strong professional gamers, as well as cybersport punters.
At 4raBet, you may wager on the most prominent RL events in a few clicks. The types of bets include the following ones:
1×2
Double Chance
Handicap
Total.
Live as well as line bets are available.
League of Legends
League of Legends has become one of the most famous virtual sports all over the world since launching in 2009. Despite its long history, the game continues to grow with more and more members every year thanks to its thrilling gameplay and unlimited gaming opportunities in electronic sports.
Its marvelous competitive scene also opens new betting horizons. The site features the best gaming events from various leagues and tournaments, including the following ones:
ESL LoL
Riot LoL
and Tencent LoL.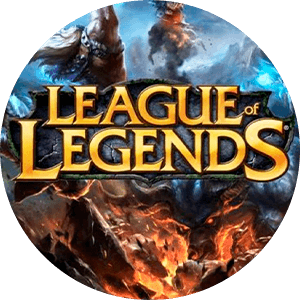 Starcraft 2
Blizzard released the first Starcraft in 1998, and the game became one of the earliest e-Sports, particularly in South Korea. However, its sequel, Starcraft 2 hit the headlines in the cybersport world and turned out to be a real bestseller. The game is a real-time strategy game where two competitors commonly battle each other by gathering resources, teaching up, and training armies.
If you are a devoted Starcraft 2 fan, on 4raBet eSports you can bet on the events of the GSL season with various types of bets (Winner, Map Handicap, Total).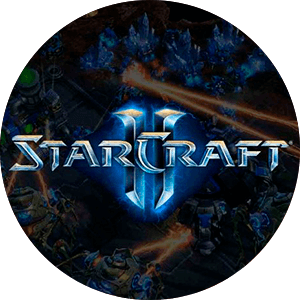 Overwatch
Overwatch is another cool game developed by Blizzard. Launched in 2016, it quickly built a decent reputation on the cybersport scene. With spectacular gameplay, top-notch design, and good support, it attracts millions of gamers every day. Basically, the game is a shooter where two teams of six members each compete to gain more maps than the other team.
When the most prominent Overwatch competitions occur, there is a possibility to place wagers on several competitive markets. If you like this title, it's a great opportunity to feel the atmosphere of competition and combine gaming with betting.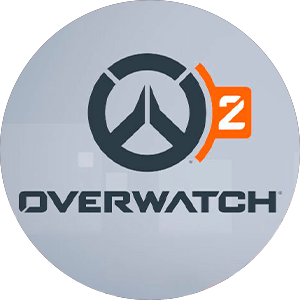 eSport King of Glory
King of Glory, or as it is usually called Honor of Kings, is, nowadays, one of the most playable e-Sports titles. In the game, various teams compete against each other, trying to ruin the competitor's towers, base, protective bastions, and crystal.
Similar to wagering on LoL and Dota 2, betting on KoG is quite popular among cybersport devotees.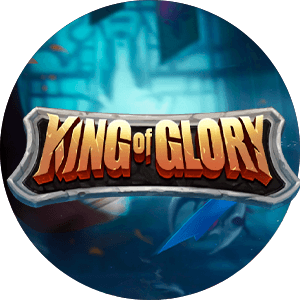 eBasketball
Similar to eSoccer and eFighting, eBasketball is another great option for betting. With many strong teams competing on the cybersport scene, this cybersport opens a plethora of betting opportunities.
4raBet features the most important eBasketball markets and allows the customers to bet on the events of the Western Conference at Cyber Live Arena. The types of bets include the following ones:
1×2
Handicap
Total
Winner (including overtime)
Handicap (including overtime).
Live bets give you an opportunity to bet while enjoying your favorite game in real-time mode.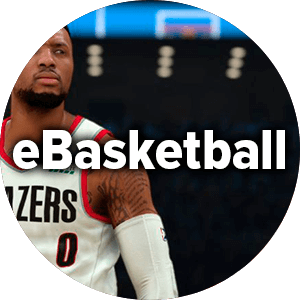 How to Bet on eSports at 4raBet
Now when you have a full understanding of 4raBet eSports and available betting options in India, it's time to make your first steps in practice. So, we present a brief step-by-step tutorial on the 4raBet betting. This guide will be good for other types of betting too, like Aviator betting and others.
Step 1. Register. Visit the 4raBet platform, click on the Registration button in the upper right corner of the page. Then, fill in a registration form and provide your electronic address, plus password. There is also a section for promo codes if you have any. Verify your profile, and that's all.
Step 2. Login. You are required to log in to be able to place bets on your favorite e-Sports. Just fill out your login and password, and you'll be able to see your profile in a few seconds.
Step 3. Take a bonus. All new members of the 4raBet eSports community can rely on the lucrative bonus of up to ₹60,000. You might utilize a promo code to get extra cash to your gaming account.
Step 4. Deposit. Betting on eSports requires a deposit. Go to the 'Deposit and Withdrawal' section, and choose the method that suits your preferences better. They have some e-wallets, but you also can utilize cryptocurrency.
Step 5. Choose an event. Take a look at the section in the left part of the screen, choose the type of sports and event you are planning to bet on. You'll see a window with all matches currently available.
Step 6. Choose your Bet. For more convenience, we recommend downloading 4rabet on Android. Once you click on the particular eSports type, you'll be provided with a bunch of betting opportunities. You can choose between live and pre-match betting.
Step 7. How to bet. When you've selected the event and clicked on the odds, the bet will be added to your bet slip to the left of the screen. Fill in how much money you're going to wager. If you've made several wagers, you can configure their types in the bet slip (single, combo, system). Bear in mind that the minimum sum is ₹100. Then, push the 'Place a Bet' button.
Step 8. Expect results. This is the most exciting part of the cybersport process. Take your time and wait for a while. If we are talking about live betting, you'll see the results quite soon.
Step 9. Take your winnings. If your bet wins – congratulations! The winnings will be automatically added to your account. The 4raBet site offers a wide array of banking options, so every user will find the withdrawing methods that suit their preferences and needs.